Buy 2 Months
Get 1 Month Free
Purchase this promotion in store.
Purchase before the end of the May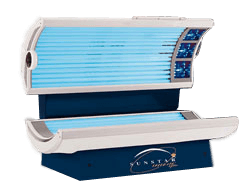 $73 + $73 + Free = $146
(Save $76)
$100 + $100 + Free = $200
(Save $113)
This purchase must be done in-store. Simply, enter the salon and the front-desk staff can help you.
This summer, avoid the heat, and save hours tanning outdoors.
Get a third month free when you buy two months of an unlimited tanning package. The period of the offer is 90 consecutive days from when you purchase it.

*Must purchase before May 31st'2022.